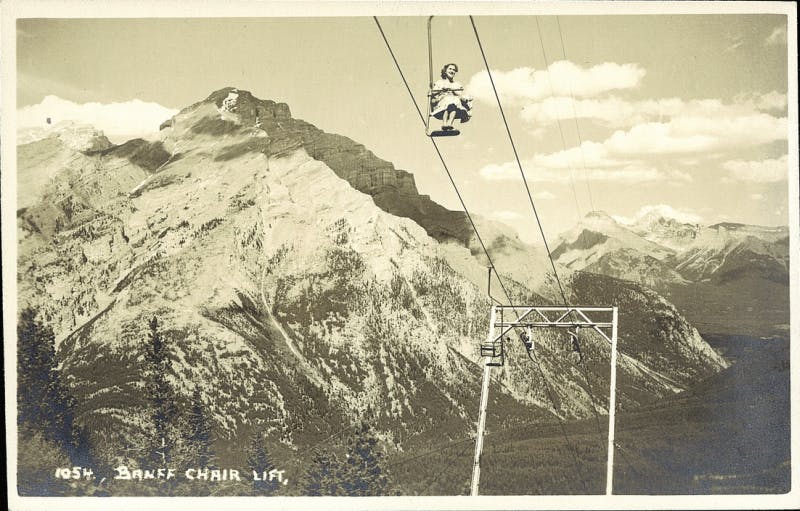 Photo credit: Byron Harmon
Mt. Norquay is celebrating the 70th year of the North American Chairlift. When it was first installed, the "Big Chair", as known by locals, was a single seat which was then transformed into a gondola, and now operates as a two-seated chair on a pulse rotation that gets you to the top of 26 runs.
Delivering you to stunning views of Banff from the Sightseeing platform and, in the winter, expert level terrain to challenge your Norquay hardiness, you can ride the chairlift year-round. During the summer months, culinary delights are served up at the Cliffhouse Bistro, previously known as the Tea House, which acts as your base to the Via Ferrata.
Mt. Norquay opened its runs in 1926, and before the introduction of the chairlift, skiers would have to climb to the top and ski down. In 1941, the tow rope eased the climb for $0.25 for four ascents. With the addition of the North American Chairlift in 1948, visitors could now rack up 8 runs in a day and this accessibility opened up more options in this part of the mountain.